Description
This wine comes from the vineyards of Luggiano located in Vinci, the birthplace of Genius Leonardo. Pleasant wine that well expresses the territory in which it is born.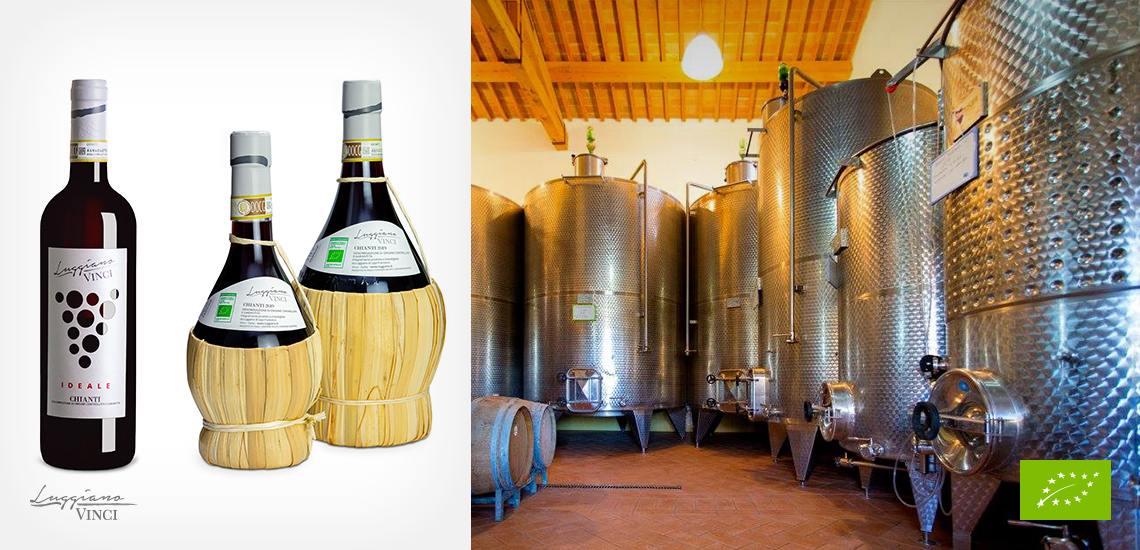 Wine details
Classification: Chianti D.O.C.G
Production area: Vinci – Firenze -Toscana
Vine variety: 75% Sangiovese, 10% Canaiolo, 10% Colorino e 5% Malvasia e Trebbian.
Production technology: The grapes are harvested by hand and channeled into stainless steel tanks where the alcoholic fermentation begins at a controlled temperature of 28°C 30°C, with an average maceration of 8 days e daily reassemble interventions.
Ageing: 6 months in stainless steel.
Bottling: After the maturatio n period the wine is bottled where the aging period ends.
Storage: 4 years from bottling
Alcohol content: 13 %
Tasting notes: Brilliant ruby ed color. A the nose is fresh with fruit notes of cherry, raspberry and flowery notes reminiscent of violets. The palate is soft and belanced, this wine stands out for its pleasant taste and it easy to drink.
Serving temperature: 18°C
Food pairing: Wine for the entire meal, harmonious with pasta dishes, delicate cheeses and grilled white meat, perfect with simp le dishes such as pizza.